We cover ways to garden in small spaces very frequently, but often those methods require some outdoor space to garden in (i.e. either a balcony or patio).
If you're in an apartment that lacks any outdoor space it can be difficult and intimidating to get started gardening. Today, we're going to cover how to begin gardening in an apartment without a balcony or patio. If you're new to gardening and working with limited space, keep reading for ideas on how to get started!
Starting an Herb Garden
Starting an herb garden is one of the easiest ways to begin gardening in an apartment without a balcony or outdoor space. Many herbs can be grown easily indoors in pots, or even hydroponically (although that requires a little more investment into a hydroponic system).
Herbs are great for beginners to start with because they're relatively resilient, they grow fast, and can enhance a lot of dishes that you cook at home.
Basil, parsley, and rosemary are some of the easiest herbs to grow for beginners. We recommend a few pots, your seeds of choice, and some high quality potting soil to get started. If the natural lighting in your apartment is sparse, you can always supplement with a grow light also.
For full tips on how to grow your own herb garden – check out our free e-book here!
Growing Indoor Plants
Aside from growing herbs, there's a whole world of indoor plants that you can grow. Plants provide a lot of benefits to a home. Aside from adding beauty and decoration they can also help clean and improve the air quality in your home.
If you're a beginner to gardening, we recommend starting with a hearty indoor plant like the snake plant. These plants are very resilient, and can go long periods without care. They're perfect for those that like to travel and wont be home to do frequent waterings (or for those that just forget!).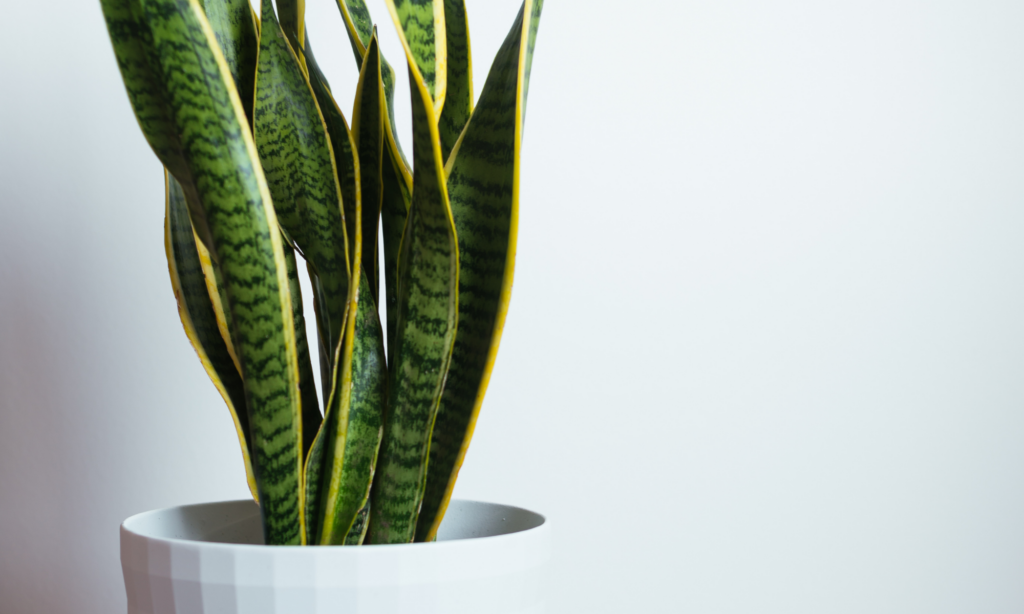 If you're looking to order plants online, we recommend this option from planting tree. Their plants are high quality and ship in a protected packaging, meaning your plant will arrive safe from harm and healthy on your doorstep.
Growing Food Inside
Maybe you're more interested in growing plants that produce food for your family. Even with limited outdoor space, you can still grow food that will help reduce what you need to purchase at the market.
Growing Microgreens
The easiest way to get started is growing microgreens at home. The setup for microgreens is fairly simple, and the harvest time is one of the fastest possible (microgreens can be ready to eat in as little as 7 days after planting!).
While you're not going to feed your family on microgreens alone, this is a quick and easy way to get started growing your own food at home in a small space.
For newbies trying to grow microgreens, we love this microgreen kit from Hamama.
However if you're interested in a full comparison check out this article for a full review and comparison of different kits.
Hydroponic Gardening
Hydroponic gardening is a new method of gardening that is growing in popularity. You'll need to invest in a hydroponic grow system to get started. With hydroponic gardening you'll quickly be able to produce larger amounts of produce compared to other methods of indoor gardening.
Hydroponic gardening essentially is a method of growing plants without soil, but rather in a water/nutrient solution. It allows people to garden indoors in small spaces without a lot of extra equipment or setup. You can also grow year round because your plants are not subject to weather or light constraints.
Our top pick for hydroponic systems for beginners is this one from Aerogarden. To read more on a full comparison of hydroponic systems, check out this article.
Creating the Right Set Up
Whatever method you're choosing, the right set up is key. If you're working in a small space then plant stands can really help with display and storage of your plants. Gardening in an apartment without a balcony or outdoor space can be tricky if you don't have the proper set up in place.
There's a wide variety of plant stands available on Amazon, but we've picked our favorites here for some quick ideas.
Have you tried gardening indoors? Let us know any tips (or issues!) you've run into in the comments below!